Skin Script Tri- Peptide Eye Cream
Regular price

Sale price

$33.00
Tri-Peptide Eye Cream Skin Care Benefits:
Lessens the appearance of wrinkles
Prevents water loss from the skin
Soothes and calms
Suggested Skin Types and Conditions:
Dark circle and puffiness under the eye.
Instructions for use:
After cleansing and toning apply under the eye morning and night. Follow with moisturizer.
Active Ingredients:
Squalane—  a major component of human skin surface lipids (or oils). It helps keep skin soft and healthy, and its antioxidant capabilities help protect from the harsh effects of the environment. It facilitates the permeation of the active ingredients and prevents the loss of water from the skin, improving skin appearance and health.
Caffeine—  stimulates and promotes healthy detoxification.
Jojoba Seed Oil—  is an emollient plant oil that has healing qualities. It penetrates the stratum corneum rapidly to reduce water loss. It is quickly absorbed and is excellent for dry and mature skin. • Acetyl Tetrapeptide-5 reduces puffiness in the eye area by stimulating removal of fluids in tissue.
Argireline®—  listed as Water, Acetyl Hexapeptide-8. The effect of skin tightening is instantaneous, and the forehead and periorbital area show significant results. It is believed to work by inhibiting the release of neurotransmitters. When applied to the skin, Argireline® relaxes facial tension, leading to the reduction in facial lines and wrinkles with regular use. This remotely resembles the effect of Botox, which reduces facial tension and movement by paralyzing facial muscles.
Palmitoyl Tripeptide-5— Tradename Syn®-Coll, is a synthetic peptide designed to stimulate the skin's natural mechanism to produce collagen and reduce the appearance of expression wrinkles.
Lemon Peel Oil—  inhibits tyrosinase activity and pigmentation formation. It is also anti-inflammatory and anti-irritant.
D-alpha-tocopherol (Vitamin E)— the natural, chirally correct form of Vitamin E. It is an antioxidant that stimulates the immune system. Phytic and Tartaric Acids are natural antioxidants extracted from wheat and rice and have a powerful chelating effect on iron.
Share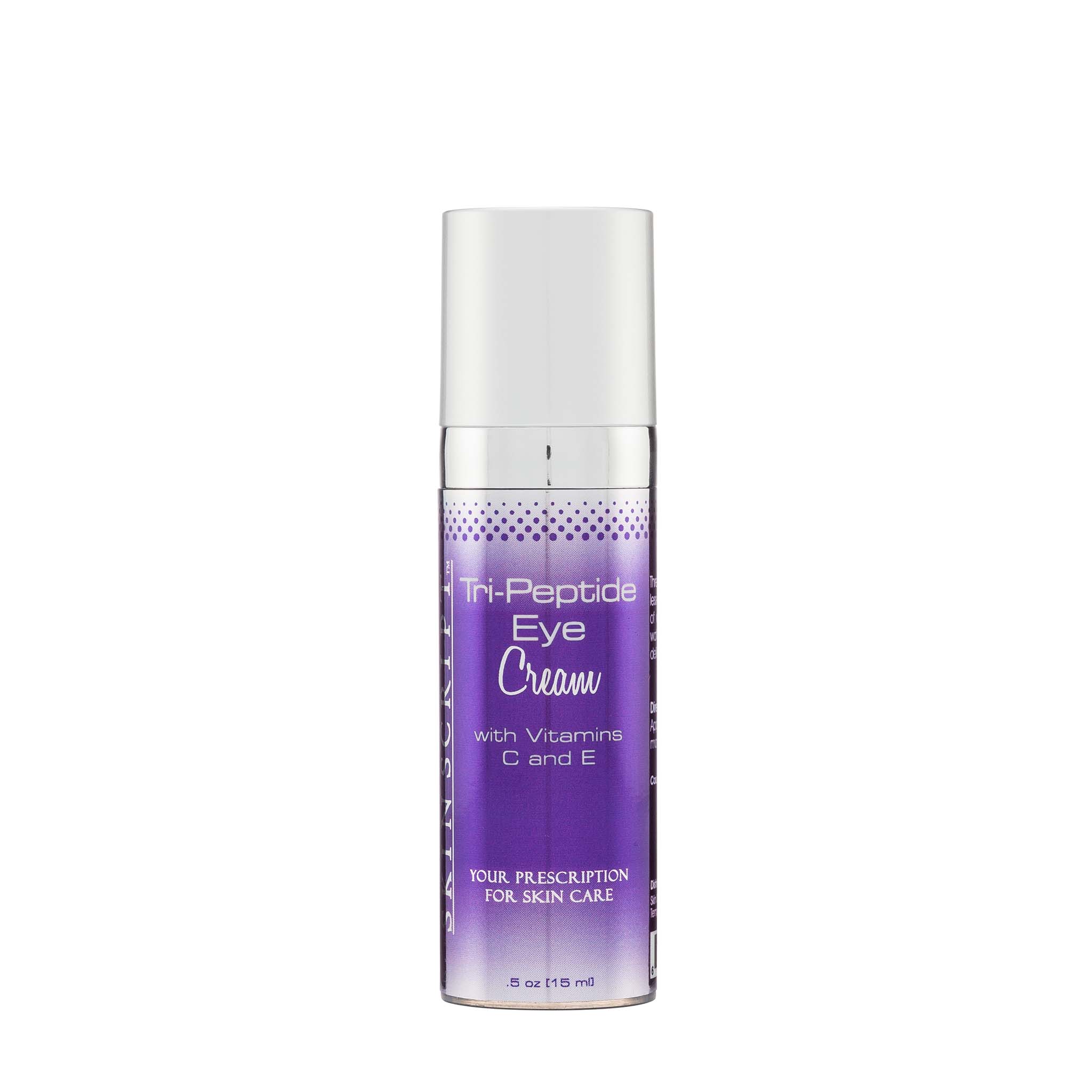 Rave Reviews